The mobile service revolution is here.
Join us and start growing your automotive career today.
For as long as you can remember, you've always loved cars. You want to work in the automotive industry, but you don't want to be stuck in the same shop bay day after day.
You're driven. You're passionate. You're hardworking. You want to earn more — and you know you deserve it — and you're not afraid to put in the work to get you there.
You want to work on the best vehicles with state-of-the-art equipment.
You have experience but want to level up your skill set by working with the best.
You prefer to work independently in a variety of locations.
You appreciate the support and camaraderie of a like-minded team.
At Tire Butler, we're recreating the automotive services industry for tomorrow. Come build your future with us.
We aren't new to the mobile tire game and we aren't just here for a short time – we believe in building this business for all times. We are born disruptors and we're the best in the business. Others try to imitate but no one delivers like Tire Butler. It's because of our professional Tire Technicians, our robust systems and our efficient processes.
At Tire Butler, we invest in our people. We'll train you so you can keep growing your career, but we'll treat you so well that you'll never want to leave.
Need more proof? Our very own Tire Technicians and Warehouse Reps say it best. Here's why they love working at Tire Butler:
Joe, Senior Mobile Tire Technician
Drew - Mobile Tire Technician
We take care of our people so they can take care of our customers — and it shows. Our customers love what we're doing.
"Quick, prompt, professional service!"
"Best tire service I have ever encountered!"
"Great personalized service."
"I would never use any other service."
Our industry has taken note too. We've been recognized as a best-in-class tire service company from industry leaders:
"Tire Butler is an approved Tesla Mobile Service Supplier and is the first of its kind in Canada to offer services via Amazon."
"With over 70,000 luxury and family automobiles served, the company has garnered a reputation as Toronto's most trusted mobile tire service."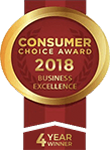 4x Consumers Choice Award Winner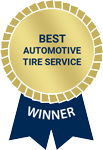 Winner, Best Automotive Tire Service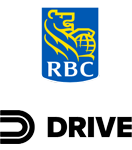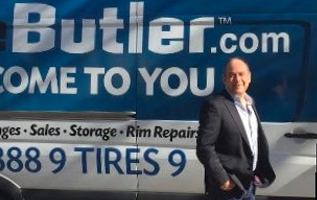 Jack: Our Founder and First Mobile Tire Tech
In 2009, Jack left his job in business development for one of the world's largest tire dealers to move back to Toronto, ON, with his family.

He needed new tires for his car and, as he looked for a shop, he realized that none were conveniently located in the urban/downtown areas of the city. To get new tires, he'd have to drive out to the suburbs, chewing up hours of his valuable time.

So he thought to himself: "There has to be a better way." He envisioned a tire services company that dispatched a technician to the customer to change their tires wherever was convenient for them. And that was the genesis of Tire Butler.

With his years of experience in the tire business — although he'd never changed a tire himself! — he set out to figure out how to build a mobile tire service company. He hit many challenges and doubters along the way: he couldn't get the proper insurance if he didn't have a "real" location, the tire dealers didn't believe he could make this crazy idea work, and on it went.

But Jack pushed forward and opened his first location in the garage bay of a car wash in Etobicoke. He offered his mobile tire services from there, visiting customers wherever they needed him and using the car wash as home base. Tire Butler was officially in business. Within 3 years, he expanded his physical shop to a construction container in a Toronto parking lot so he could be closer to his customers.

Today, Tire Butler has over a dozen vans and services 10,000 customers in the GTA — all conveniently from fully equipped mobile shops. It all started because Jack asked a question that no one had bothered answering. With Tire Butler, he's created the automotive services industry of the future.