100% Mobile Tire Change Services in Mississauga
If you're in Mississauga and need to change your tires, you're in luck! Tire Butler knows that it's important to take a proactive approach to auto maintenance. When providing auto care services, our certified specialists always prioritize customer service. If you're in need of a tire change in the Mississauga area, you can come to us at any time.
As a Canadian company, we're very familiar with what it's like to drive across Canada in different seasons. From the freezing temperatures and snowfall of winter to sweltering heat during summertime-it pays off for drivers who make sure they have their tires prepared accordingly so that you can drive safely no matter how much Mother Nature throws at us! Tire Butler has been helping Canadians travel throughout these vast roads by providing quality tire change services.
Professional & Efficient Tire Change Mississauga Services
Calling the tow truck is never a good idea when it comes to your car's tires. With mobile technicians and equipment available, you'll be taken care of in no time so that waiting around doesn't have any negative impacts on what should already feel like an emergency situation for drivers with flat rims! Mobile solutions cost less than calling out expensive trucks which means more money saved every month as well as precious minutes off having repairs done right away instead of being stuck at home or work during this busy day/weekend period.
If you are observant enough to know that your tire is damaged, then there's no need for further risk. Driving on them will only cause more harm and may even result in a flat while outside!




Our Tire Change Service Come to YOU!
Certified to Serve You Best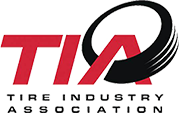 We service all makes and models, from luxury cars to family vans.