Mobile Tire Change Services in Aurora
We're happy to help with your tire change needs! We are one of the only companies in town that offers mobile tire change services in Aurora. So, if you need something taken care of quickly and easily – we can get it done for you without hassle or headache- just call us up today so one of our friendly staff members will come by as soon as possible.
We are here to make things less complicated for you! Whether your tire needs changing or repairing, we will take care of it. Let our experts do all that work while in motion so there's no time wasted.
Efficient Tire Change Aurora Services
Who said you can't fix a tire on-site? Our mobile tire change service is available for all sorts of automotive needs and will take care of the problem in no time with their equipment. You'll be able to get back up and driving sooner than if we call out an expensive tow truck!
Tire Butler technicians are always just outside your door, so don't hesitate; give us a ring when there's something wrong with any type or size vehicle from cars through trucks—we've got everything under one roof here at Tire Butler.




Our Tire Change Service Come to YOU!
Certified to Serve You Best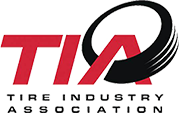 We service all makes and models, from luxury cars to family vans.