100% Mobile Tire Change Services in Vaughan
Counting on our technicians for a mobile tire change is a convenient & time-saving solution. While flat tires are anything but convenient, our mobile technicians make the situation much easier for you. There is no need for you to have your car towed to a shop because the professionals are dispatched to your location. After making a phone call to us, we handle the situation for you. Our team is local and will help you with a tire change and repairs right on the spot.
It is not always so easy changing a tire. That is especially true if it is your first time doing so. Add in traffic concerns on a busy street or inclement weather, and you have a real situation on your hands. Counting on us to make the repairs or change your tire is the fastest and easiest way to get the job done. We pride ourselves in helping customers hit the road again in a timely manner.
Quality Tire Change Services
People sometimes think that tire problems require a tow, and that is just not true. Even rim repairs can sometimes be handled on-site at the scene. There is no reason to get a tow. Tire changes and repairs are handled on location by our mobile technicians. If you call our technicians, we have all the necessary equipment and will have you on the road in no time. The cost is going to be a lot cheaper than calling a tow truck, and you are going to save a lot of time as well.
It's important to be aware of the risks when driving with a flat tire. Driving can cause even more damage as well as risk for personal injury or worse, so it is best if you avoid taking your vehicle altogether until help arrives!
After realizing a tire is damaged, you might think it is still okay to drive your vehicle to a shop. Doing this can damage the tire even more and also damage the rim. Not only that but driving on a damaged tire puts everyone at risk. You do not want to hurt anyone, and you do not want to damage your tire even more. If you were to drive your vehicle with a flat tire, you could damage the rim.




Our Tire Change Service Come to YOU!
Certified to Serve You Best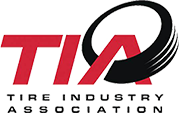 We service all makes and models, from luxury cars to family vans.