100% Mobile Tire Change Services in Toronto
The best reason to utilize our mobile tire change Toronto services is that they can make your life easier. You won't have to worry about bringing in the car yourself, as we'll send a specialist right away! We're happy with any part of town – even outside locations if necessary.
When you need to change your tire, it's important that all factors are considered. 
Changing tires on one's own vehicle can be a tricky job. Jack stands and power tools are necessary for the task, but there is always an chance accidents will happen if precautions aren't taken properly or traffic is present while performing these tasks which could cause problems when passing other cars by driving close next to them in line at stoplights as well.
Professional & Efficient Tire Change Toronto Services
It is never a good idea to call the tow truck for a tire problem. Unlike car accidents, rim repairs can sometimes be handled on-site at the scene and mobile technicians will take care of it in no time with all necessary equipment available so you don't have to wait around! Mobile service costs less than calling out an expensive tow truck-saving both money and precious minutes from having your vehicle fixed.
If you have realized that your tire is damaged, the last thing anyone wants to do it drive on them. Not only will driving further harm both tires and rims but also put yourself at risk of getting hurt or worse yet damaging even more by causing flats while out there doing this!




Our Tire Change Service Come to YOU!
Certified to Serve You Best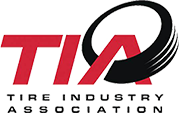 We service all makes and models, from luxury cars to family vans.