Get a Mobile Tire Change Oakville
Driving on a damaged or flat tire can be risky. Thankfully, there's no need for you to travel when you need to change your tire. Instead, we can bring the tire shop to you! We provide reliable mobile tire change services throughout the Oakville area.
Whether you're stuck with a flat and need repairs, need an air pressure check, or are driving with a tire that's seriously damaged, we're here to help. Contact us and we'll quickly send a technician to your location. We can repair or replace the tire on-site so that you can get back on the road again.
Changing a tire isn't always easy, especially when you're on a busy road. Not everyone carries a spare tire with them or knows how to change a tire in the first place. When you work with us, you won't have to have your vehicle towed. We'll come straight to you and give you the help you need.
Convenient Tire Change Services in Oakville
Having a damaged tire can be a hassle, but that doesn't mean it has to ruin your day. We provide prompt services on every day of the week. When you work with us, the tire change you need is just a phone call away.
You don't have to panic if you notice that there's a problem with one of your tires. Contact us and we'll take care of the issue for you. We can even give you a cost and time estimate when you call us so that you know exactly what to expect.
Professional Tire Change Services Oakville
Towing can cause damage to your vehicle and the rest of its tires. If you need a professional tire change, skip the tow and contact us instead. Our technicians have extensive experience and can change your tires without causing any damage.
If you need a replacement tire, we can help you to find the right type of tire for your vehicle. We can also assess the damage and see if the tire can be repaired. By calling us, you can have your tire problems taken care of by experts.
Satisfaction Guaranteed
We take pride in the work that we do, which is why we're willing to guarantee satisfaction to all of our customers. We'll send someone to you as quickly as possible, and we'll go above and beyond to make sure that you're fully satisfied with our services.
Even though we're in the tire business, we understand that customer service is an important part of the work that we do. We know that many of our customers are in a stressful situation, which is why we'll work to make this process easier for you. When you know you can rely on us, a flat tire doesn't have to be an emergency. It's just a problem you can easily solve.
Call us anytime you need a mobile tire change in Oakville. We provide fast, professional, and reliable service at a very reasonable price. We'll help you to deal with your tire problems without damaging your vehicle.




Our Tire Change Service Come to YOU!
Certified to Serve You Best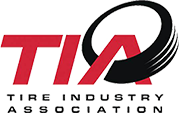 We service all makes and models, from luxury cars to family vans.