Our Mobile Tire Change North York Brings the Tire Shop to You
Tire Butler is the best tire change service provider in North York. If you have a flat tire or are otherwise unable to change your tires, our professional technicians reach out to your location and get the job done for you. Our mobile tire change service is often necessary when a tire blowout occurs or when your vehicle becomes stuck in mud or snow. Whatever your case may be, you can count on our experts for professional help.
Our mobile tire change is a great service that brings our tire shop to your location, whether you're in the middle of the road, at home, or in the office parking lot. This is perfect for those who don't have the time or transportation to get to a tire shop. We come to you and change your tires quickly and efficiently. Based on your need you can choose from our wide range of services, including installation, repair, and replacement.
Emergency Mobile Tire Change Service North York
When you call Tire Butler for an emergency tire change in North York, you get a team of experienced and qualified professionals to handle your hard-earned vehicle. Equipped with state-of-the-art tools and updated knowledge in the field, we are positive to deliver exceptional tire services no matter the situation may be.
There are several benefits of mobile tire change, including convenience and affordability. When you have a flat tire, the last thing you want to do is try to change it yourself on the side of the road. A mobile tire service will come to you and change your tire for a fraction of the cost of a traditional garage or towing service. Additionally, our mobile tire services are available for emergency appointments, so you can get help whenever you need it.
Mobile Tire Change North York For All Types Of Vehicles
We work with all types of vehicles, so we can help you change your tires no matter what you drive. We have a wide range of experience and resources in this field, so we can provide quality service for any type of vehicle.
If you're looking for a Tire Change North York, call Tire Butler today. We provide various services, including flat tire repair and seasonal tire changes. We also offer a wide range of new and clearance tires to choose from, so you can find the perfect tire replacement for your vehicle. 
100% Mobile Tire Change Services in North York
Schedule your appointment with our experts at Tire Butler and enjoy the benefits of mobile tire change North York, including:
·         Convenience – Having someone come to your location to change your tires is a huge convenience. No more driving to a tire shop, waiting for your turn, and then paying for the service.
·         Time savings – In addition to the convenience factor, mobile tire change services save you time. Rather than spending an hour or more at a tire shop, you can have someone come to you and do the job in half the time or less.
·         Money savings – Changing your tires can be expensive if you need to purchase all the necessary tools.
We also offer a variety of tires to choose from, including winter tires, all-season tires, and performance tires. If you need help with all your tire problems, contact us today!




Our Tire Change Service Come to YOU!
Certified to Serve You Best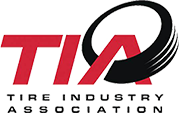 We service all makes and models, from luxury cars to family vans.