What Are Your Mobile Tire Change Markham Options?
Tire Butler comes with benefits and one of them that makes it stand out is that it offers mobile tire change without you having to do any work at all. This is the best way to get a tire change done because we have a team that is mobile.
Tire Butler offers tire change services in the Markham area. We come to your location so you don't have to do anything but sit back and relax while we swap out your tire, whether it's for a flat tire, a tire with poor tread, or all four tires altogether. Our mobile tire store is stocked with hundreds of tire options for people from all walks of life. You can find tires that are great for summer driving conditions as well as winter driving conditions. If you're near an interstate highway, chances are Tire Butler has the tires you need for well under the retail price!
Quality Tire Change Services in Markham
Sometimes when you're driving, you're going to see a driver try to get further down the road so they can get to a specialist. But, this is generally not the best way to handle a tire issue. When you try to drive on a flat tire, you're putting yourself at risk so you really should work with our team instead.
When you have a damaged tire or one that's flat, it makes controlling your vehicle difficult and it also can damage your vehicle. If you get damages done to your vehicle, it will cost money to fix and you'll have to wait for repairs to be done. 
When you think that having your vehicle towed you need to consider what it's going to cost you and how much time you spend trying to get your vehicle to a professional. Our service will send out a professional that will be able to do on site repairs. This means that you don't have to wait long for a new tire or a repair to be done.




Our Tire Change Service Come to YOU!
Certified to Serve You Best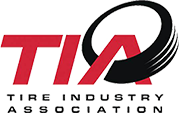 We service all makes and models, from luxury cars to family vans.