100% Mobile Tire Change Services in Concord
The best reason to utilize our Concord mobile tire change services is that they can make your life easier. You won't have to worry about bringing your car in. Instead, we'll send a specialist directly to you. Our repair team will travel to any part of Concord so that your tire can be repaired or replaced.
When you need to change your tire, it's important that all factors are considered. 
You'll be working with power tools and jack stands in order for the job of changing tires on one's own vehicle to become easier; however, there can still accidents happen if precautions aren't taken properly or traffic is present while performing these tasks which could cause a problem when passing other cars by driving up close next others vehicles.
Getting Ready for the Season Ahead
Because we're based in Canada, we're fully aware of how much the weather can change from one season to the next. Temperatures can be hot in the summer and freezing during the winter. With so many changes to worry about, it's all the more important to make sure your vehicle has the right type of tires.
You might think that performing a tire change would be an inconvenience, but it doesn't have to be! As long as you are prepared with tools and know-how for changing out tires yourself (or can get help), then this task should not pose too much difficulty.




Our Tire Change Service Come to YOU!
Certified to Serve You Best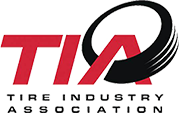 We service all makes and models, from luxury cars to family vans.